School News
Subscribe to posts
Attached please find the PWSC Newsletter for June 2018. A special thank you to Stacey Gilpin for the time, creativity and commitment to our School Council newsletter. It is a very time consuming task, but the awesome newsletters that you produce are very appreciated by the council members and our PW community....so thanks again Stacey!

***Please remember tomorrow is early dismissal at 1:50 pm with a condensed regular schedule SO you still need to provide snacks, food and a drink for your child. Have a safe and fun summer everyone!
June 13, 2018
Dear parents/guardians of Halton District School Board students,
Over the summer months, the Halton District School Board will be replacing the current "SchoolConnects" system and transitioning to a new system called SchoolMessenger. 
This system is used for: 
Reporting student absences
Receiving all messages and phone calls from your child's school and the HDSB
In the summer, families will receive instructions on how to register for SchoolMessenger. 
SchoolMessenger simplifies the absence reporting process and makes it easier for you to respond to unexplained absences for your child. 
Starting September 2018, you will be able to report your child's absence in the following ways:
Website: go.schoolmessenger.ca

 

Mobile App: Halton District School Board Mobile App (available for download from the App Store and Google Play)

 

Phone: 1-877-409-6310 (Toll-free)

 
The new system will enable schools to verify student attendance more quickly and notify you of unexplained absences sooner. 
During the registration process for SchoolMessenger, you will be able to set your communication preferences for how you wish to receive messages from your child's school and the Halton District School Board. Starting September 2018, parents/guardians will have the option to receive text messages and app notifications, in addition to emails and phone calls. 
We are confident this new system will provide an enhanced communication experience for parents/guardians. 
YEARBOOKS
We have extended the deadline for buying a yearbook to 
Sunday
 (
JUNE 10
) at 
midnight
. This is the FINAL date to get a yearbook for the 2017-18 school year. We will not have any additional items for sale. Order now to avoid missing out!
---
GRADE 8 GRADUATES
Dear Parents of Grade 8 Graduates:
The Grade 8 Grad committee is hoping for some financial help from our Grade 8 Parents to make this a really special occasion. They are holding a fundraiser, so be sure to order your child an Ice Dawg on School Cash by 
June 13th
. While you are in School Cash Online, it would be wonderful if you could please make a donation> It's very easy to do and you get an instant TAX RECEIPT.
-In your School Cash Online account on the top right corner click on "Make A Donation". 
-After you click Make a Donation, you fill out the information on the screen.
-Please select an amount (or enter your own), choose Pilgrim Wood School from the drop down list and add a memo, indicating what the donation is for "Grade 8 Grad".
- You will receive a donation receipt IMMEDIATELY for all your online donations! 
These donations will help make Graduation a very special evening for these very special Grade 8's. 
Cheques and cash would also be very welcome but unfortunately, no tax receipts can be issued. 
Any donations would be greatly appreciated. The sooner the better, so the committee knows how much they have to spend. Thanks in advance.
---
GRADE 7 FAMILY VOLUNTEERS NEEDED
Grade 7 Pilgrim Wood Families,
At Pilgrim Wood for the past 27 years, the Grade 7 parents have provided food and support for the grade 8 graduation. Please find below the website to a volunteer sign up to see all the ways you can help make the event a success. Attached is a letter which provides more information. Please sign up as soon as possible. Thanks for your help. 
https://www.volunteersignup.org/8P3X8
Best Regards
Grade 8 Graduation Committee
---
ICE DAWGS FOR GRADUATION
Our Grade 8 Graduation Committee is raising funds by selling "Ice Dawgs" which are delicious ice cream sandwiches from Terra Cotta Foods....so you know they are peanut free! They are being sold only on School Cash Online for 
a sloppy steal of only $2.25 until 
Wed. June 13th
. Then on 
Friday June 15th
 the grade 8's will be delivering these delicious morsels to those that purchased online in their classrooms.
---
RIGHT TO PLAY :: WE PLAY DAY FUNDRAISER
Student Council is running two fundraisers for "Right to Play" Only sold on School Cash Online: 
1. Popcorn - 
Monday, June 11, 2018
2. Freezies - 
Wednesday, June 13, 2018
. 
In order to organize such an event these orders must be done by 
Sunday, June 10th
. 
All proceeds raised will be donated to Right to Play on behalf of our annual We Play Day, on 
June 13th
.
Thank you for the support,
Right to Play Club
"Remember that the happiest people are not those getting more, but those giving more." ― H. Jackson Brown Jr.
Please see attached invitation to the Volunteer Tea.
School Council meets every month to discuss all the happenings at Pilgrim Wood, and what a school we have!! So much to be proud of. To read meeting minutes, please click through to School Council > Minutes.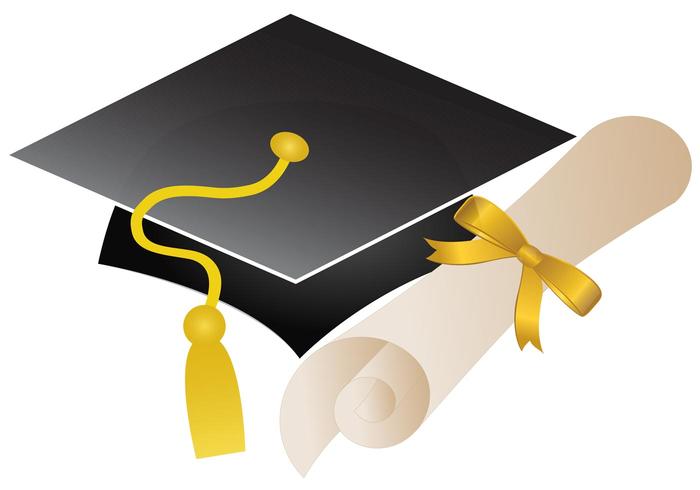 The 2018 Graduation Celebration is scheduled for 
Tuesday, June 26, 2018
. The evening agenda is:
5:45pm
 - Graduates assemble at Abbey Park
6:00pm
 - Ceremony at Abbey Park
7:00pm
 - Reception 
8:00pm
 - Graduates only dance at Pilgrim Wood 
10:00pm
 - Evening ends, Graduates to be picked up at Pilgrim Wood
Further details and how you can be involved in the special night will be communicated over the next few weeks.
Fun Fair is only 1 week away…I don't know about you, but we're getting excited!!! Please see the attachment for a list of Fun Fair FAQ's….
Click the image below to read the entire attachment

Collaborative Student Inquiry Project for Making a Difference: Sweet Shop at Fun Fair
Grade 1 and Grade 6 students in Mrs. Garcha's & Mrs. Arndt's classes have been collaboratively working together on planning and designing a Sweet Shop at Fun Fair on 
Thursday, May 31st
. They will be raising money to give back to Pilgrim Wood Healthy Snack Program!! There will be lots of delicious sweets to try from handmade chocolate truffles to mini fresh fruit popsicles. Yum! Yum! All sweets are one dollar! Bring your loonies! Thanks for your support!
Hello everyone,
Volunteer opportunities for "Volunteers for Fun Fair - Thursday  May 31st" are now open.
Please click on the following web link (or copy it into your web browser if clicking doesn't work) to go to the signup sheet.
To sign up, just follow the instructions on the page.
Thank you for volunteering! 
All are welcome at the Spring Fun Fair and this year's event is sure to please all ages:
 BBQ (order on SCHOOL CASH ONLINE)
 Bouncy Castles, the Zorb Challenge and a 2 person Obstacle Course 
 "Taste the Rainbow" Table
 Visit from our local Fire Station and Family Fun Games 
 Temporary Tattoos and "Soak your Teacher" Zone
 Silent Auction
 Cupcake Walk & Toonie Jar (details below)
Date : 
Thursday May 31st, 2018
Location : Pilgrim Wood Public School
IMPORTANT INSTRUCTIONS FOR SCHOOL CASH ON-LINE: How to use the Quantity Option
- - - - - - - - - - - - - - - - - - - - - - - -
The quantity will apply to the selected choice.
If you require 1 adult admission and two children admissions, 
add the first admission choice and quantity to the shopping 
cart, clear the admission selection, then select your next 
admission choice and change the quantity, then add to cart. 
Check your cart for quantity and admission details. 
You may edit your selections at that time.
NEXT STEPS:
• Log-on to your SCHOOL CASH ONLINE account and register everyone (adults and children) planning to attend (friends and family are welcome BUT all children must be accompanied by an adult). Please place only one order per family. If you have multiple children at PW please select one child and order all items under that student profile. 
• Pre-order your food items on SCHOOL CASH ONLINE. 
• All orders must be completed online by this 
Friday, May 18th
!
• Stay tuned for more updates through e-blasts, the School Council Newsletter & PW website
A separate eblast will follow with careful instructions for signing up online.
Want to help ...
 Sign up link: 
https://www.volunteersignup.org/7X3YT
 Cupcake walk contributions - Due in the school office on 
Wed. May 30th
. 
 Toonie Jar donations filled with reused treasures to be dropped off in the office between 
May 21st-30th
. 
 For questions, email Erika at 
ehauschild@gmail.com
Please open the attached flyer to find out how you can help make this years event a SMASH HIT!
Are you getting FREE compost from the region this week? Can you pick us up any? Residents can take up to the equivalent of 7 garbage bags of compost per household. Our gardens would love as much compost as they can get! Feel free to drop it off near the vegetable gardens and let Ms. Lowes know via e-mail 
lowess@hdsb.ca
. 
Thank you!
Dates
Monday
, May 7 – 
Saturday, May 12, 2018, 8 a.m. – 4:30 p.m.
Sunday, May 13, 2018, 8 a.m. – 12 p.m.
Location: Halton Waste Management Site - 
5400 Regional Road 25, Milton